Join us for LTUA's Annual Event and Fundraiser
LTUA's Annual Event and Fundraiser will take place on Thursday, Nov. 17, at Mount Princeton Hot Springs Resort. We are planning a great event with a few special surprises!
The land trust has redefined its vision and mission and set new goals that will triple our pace of conservation over the next decade, including a commitment to protect an additional 20,000 acres by 2026. Executive Director Andrew Mackie will discuss these new goals in detail at the event.
Since its inception in 2001, the land trust has helped protect more than 10,000 acres of land and restored miles of waterways in its service area, which includes Chaffee, Lake, Saguache, Fremont and Park counties.
"We have done a lot of good work so far, but considering the region's projected population growth and concerns over our healthy watersheds, we realize that it is a pivotal time for conservation in Central Colorado," Mackie said. "This new strategic plan will significantly increase our impact and support our efforts well into the future."
In addition to land protection, our new strategy focuses on watershed health and connecting communities in the region to conservation. We held focus groups and membership surveys, plus many hours of board meetings to develop this new plan.
"I look forward to introducing these exciting changes to the community at the event," said Mackie, who will also reveal the organization's new name and logo on Nov. 17 — a fresh brand that will represent our full, five-county service area and communicate our renewed energy and enthusiasm to the community.
This event is our largest annual fundraiser. More than $20,000 worth of goods are available during the silent auction that raises money to support our work.
Items up for grabs during the silent auction include ski gear and lift tickets, international travel opportunities, guided outdoor adventures, gift certificates to local establishments, and much more. The evening includes appetizers, a cash bar, and a presentation of the Conservationist Award to a surprise recipient.
This year's speaker will be Jerry Tinianow, Chief Sustainability Officer for the City and County of Denver. Jerry started in this cabinet-level position with Mayor Hancock. Before working for Denver, Jerry worked for Congressman (now Senator) Max Baucus of Montana to develop energy and agriculture policy. During law school, he clerked for the Sierra Club Legal Defense Fund. He has also worked for the National Audubon Society and the Mid-Ohio Regional Planning Commission. As Chief Sustainability Officer, he works on numerous issues, including energy efficiency, air quality, renewable energy, bike friendly communities, urban forestry and much more. We are pleased to have Jerry join us and help relate how sustainability in Denver and the Front Range impacts all of Colorado.
We are thrilled to have a larger venue this year for our event. Mount Princeton Hot Springs Resort has rooms available for anyone who would like to take advantage of the first-class facilities, or plans to not drive home that night.
Cost is $40 for LTUA members and $45 for non-members. Festivities start at 5:30 p.m. Purchase tickets by clicking the link below, or contact Julie Richardson at 539-7700 or info@ltua.org, or visit our office at 128 E. First St. in downtown Salida to purchase in-person.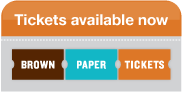 Annual Membership Meeting: All current Land Trust members are invited to participate in the Annual Membership Meeting taking place directly before the Annual Event on Thursday, November 17. The meeting will start at 4:45 pm in the Pavilion at Mount Princeton Hot Springs Resort. We will finish in time for the start of the Annual Event at 5:30 pm. In addition to a budget and project overview, we will hold annual elections for the Board of Directors.
---
There are currently no additional events but please check back soon or follow us on Facebook for updates about all our activities.